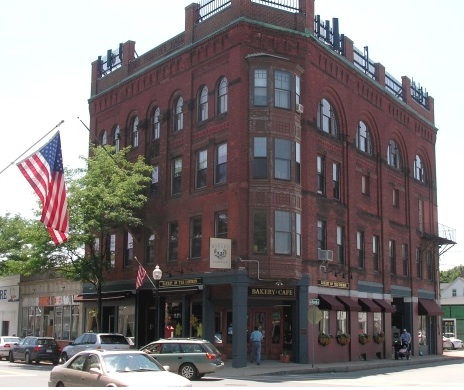 Cell: 508-736-4296
MyHealingStudio@gmail.com

Location:
11 South Main Street, 2nd floor (11 S Main Street)
Natick, MA 01760
Conveniently and easily located, Massage Natick at My Healing Studio (Sarah J. Ering, Licensed Massage Therapist) is in the historic Odd Fellows building, just a few steps from the corner of Pond Street and Route 27 South (South Main Street).

The door to my building is located in between the new cupcake place and The Bagel Table, about 10 paces from Sweetwaters cafe. DO NOT LET GOOGLE MAPS TAKE YOU ELSEWHERE,

SUCH AS 11 Main Street, which is a hair salon. Or, the alley behind the hair salon. Please note: the main road through Natick Center is divided into North Main, Main, and South Main. I am on South Main. I am easily located.

I am in the same building formerly housing the Zeta Fencing Studio. The doors are two steps up from the sidewalk and have the signs for: Massage Natick (that's me, Sarah Ering), Union, and The Holly Chin Vocal Studio. Go up the grand staircase, and you will see a cushioned bench where you may relax. I'll be with you shortly.
For those of you who are visual, below are some pictures of my building.

Cancelation Policy:
Cancelation requires 48-hours advanced notice. There are no exceptions.

You will be charged in full for no shows, missed appointments, and appointments canceled or rescheduled without proper notice.

Arrival time:
PLEASE arrive 10 minutes early to fill out your health history form and rest before your session starts. Arriving early to your session will enhance your session, as it allows you to relax prior to your treatment. Kindly, arrive before your scheduled time.
Ample Metered Parking:
There is plenty of metered app parking in front of my building, around the Natick Common, or in the parking lot located on Pond Street/Route 135.

Commuter Rail: My studio is a convenient few-minute walk from the Natick Center Commuter Rail stop.

Google Maps
Use the Bagel Table address: 9 South Main Street, Natick, MA
My address is 11 South Main Street, but Googling
9 South Main Street, the Bagel Table, seems to get you here with ease.
I believe these are the GPS coordinates: 42.28290 -71.34727
You will see my sign on the door which has 3 candles on it and the words: Massage Natick at My Healing Studio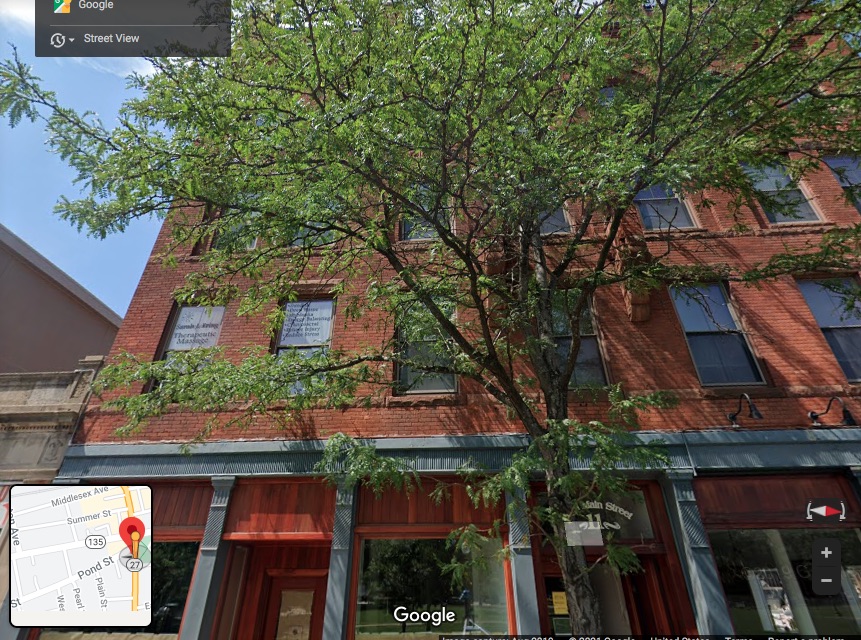 Pic of my building taken from the sidewalk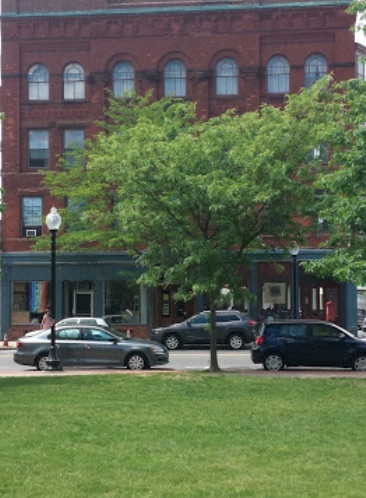 Pic of my building taken from the gazebo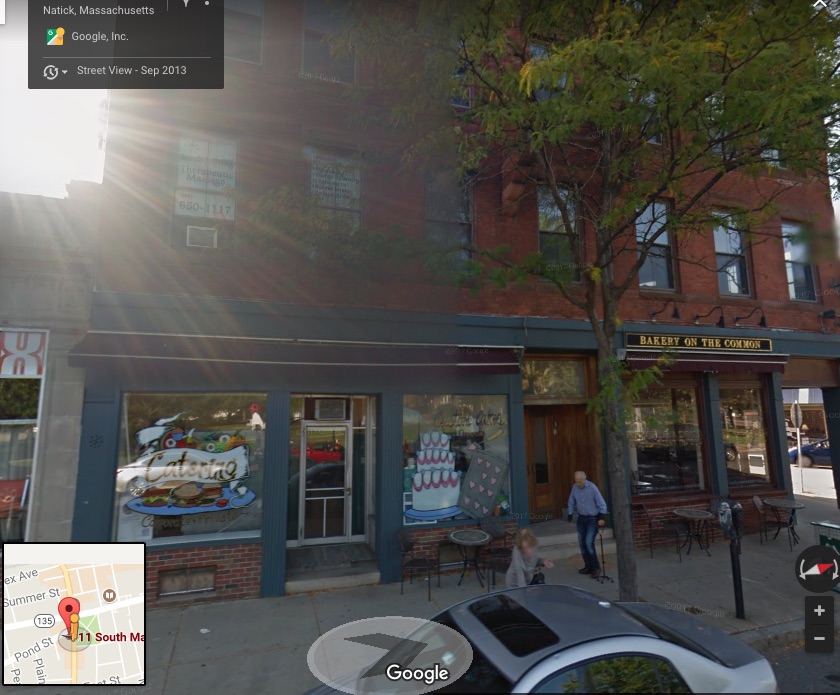 My office door is behind the man in the blue shirt.
The Sweetwater Cafe is to the left
The Bagel Table is to the right.
Across the street, but not shown, the Natick Common, the gazebo, and the seasonal farmers market.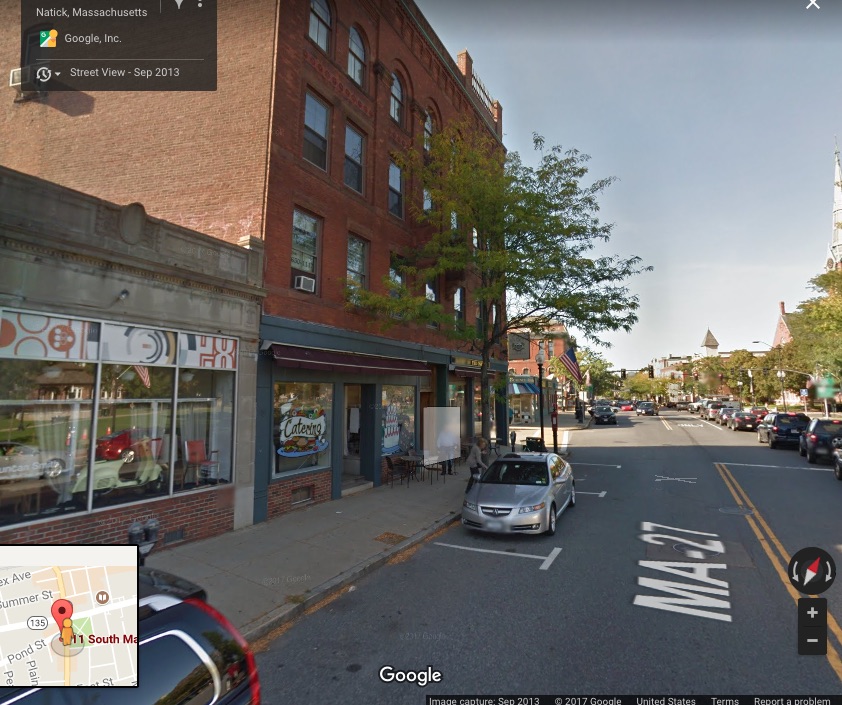 Pic driving from the towns south of Natick (Holliston, Ashland, Dover, Sherborn), towards the lights in Natick Center.