Sarah J. Ering, Licensed Massage Therapist
Myofascial Release and CranioSacral Therapist
Tucked away in the heart of Natick Center is My Healing Studio. A peaceful room with a warm, comfortable table is awaiting your arrival. Sarah has 18 years of massage and bodywork experience.

Book your appointment and view rates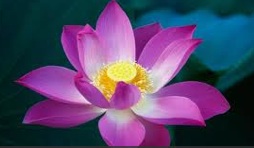 "All I can say is that for the first time I am pain free. She is not just a massage therapist, she uses many other modalities." - Elizabeth




Conveniently located in Natick Center
(in the same building as Zeta Fencing)
Cell: 508-736-4296
Office: 508-650-1117
MyHealingStudio@gmail.com


Offering CranioSacral Therapy, Myofascial Therapy, MFR, Lymphatic Drainage, Reiki, Polarity Therapy, Crystal healing, relaxing Swedish massage, deep tissue massage, foot reflexology, Acupressure/Shiatsu, Concussion relief, Migraine relief, Sinus Relief, relief from acute and chronic pain, Reiki for all ages, services also available for students who are injured or involved in sports, specialty blended herbal oils, relief from insomnia, scar tissue release.

Proudly serving Natick and the surrounding towns of Metro West Boston and beyond: Ashland, Concord, Dover, Framingham, Holliston, Medfield, Medway, Millis, Milford, Needham, Newton, Sherborne, Sudbury, Wayland, Wellesley, Weston, Wellesley.