Contact Us and Map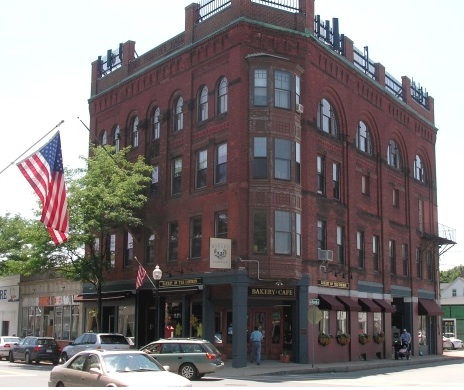 My office is located in the Historic Odd Fellows Building
which is at the corner of Pond Street and Route 27 South (South Main Street).
My office is in the same building as Zeta Fencing
The doors that indent from the sidewalk are 10 steps away from the Common Cafe and Kitchen
Note: Do no allow Google maps to walk you to the wrong location.

Conveniently located at:
11 South Main Street (Please note: Route 27 South is the same as South Main Street)
Natick, MA 01760

Cell: 508-736-4296
Office: 508-650-1117
E-mail: MyHealingStudio@gmail.com

Ample metered parking: in front of the building, along the Natick Town Green, on Pond Street, or at the municipal lot located between Pond Street and Route 135.
Cancellation Policy:
We thank you for giving us 24 to 36 hours advanced notice. Payment is due to full for missed sessions, or sessions canceled without appropriate notice.

Directions to my office are above, but for those of you who wish to see a few more pics of my location, please read on:
My office door is behind the man in the blue shirt. Bakery is to the right. The Natick Common (not shown) is across the street. To the left (not shown) is the brand new "high rise" apartment building.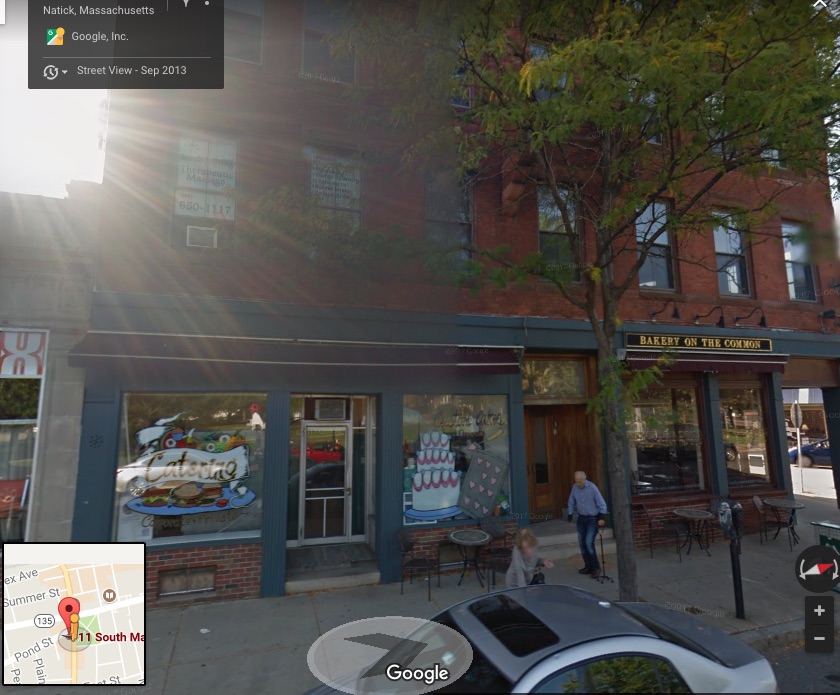 Below pic was taken driving from Holliston/Sherborne towards the lights of Natick Center. My office is the brick building on the left. The Natick Town Common, not shown, is across the street. The new "high rise" apartment building is a good marker, but it is not shown in the pic.